6th Annual Hutchinson Women's Film Festival
---
We have exciting news about our annual LUNAFEST film festival!  In the past we have hosted the event in March and often faced weather issues as well as conflicts with basketball tournaments and proximity to our own Women's Show and Free Family Health Fair. As a result, we have decided to try something NEW in 2018.
This year our LUNAFEST film festival of short films by, for, and about women will be presented on FRIDAY, JUNE 1st. The films still will present thought-provoking, often humorous perspectives of issues and situations unique to women, and of course, we will continue to offer our fabulous appetizers and wine as well as fun door prizes. Mark your calendars NOW for FRIDAY, JUNE 1ST, 2018. ATTEND A FUN LADIES NIGHT OUT!
Join us for fun-filled evening with hors d'oeuvres (wine available; must be 21) before the films sponsored by LUNAFEST. Prize give-away and a gift bag included. Plus the added benefit of fellowship with others attending the event. A wonderful girl's night out! And men can come too!  
Friday June 1, 2018 at The Fox Theater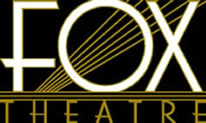 Doors open at 6:00 pm for hors d'oeuvres and wine (if over age 21), with the films beginning at 7:00 pm. A dessert reception with door prizes and a gift bag will follow the films. For tickets and more information, visit our event website:
http://www.lunafest.org/hutchinson0310 - Information coming soon!
Tickets are $18.00 for adults and $10.00 for students, and are available at the Fox box office, online at this link, or at the door the evening of the event.
---
VIDEO TRAILER for this year's short films by, for, and about women
Coming soon!
LUNAFEST - 2018 Season Trailer from Clif Bar & Company on Vimeo.
Read about the 2018 films here.
---
---
Adults $18.00
Students $10.00
---
Benefits:
---
We would like to thank the following sponsors for the 2017 film festival:
Blue Moon:
Pipeline Testing Consortium, Inc.
Bretz & Young
Dr. Geri & Stacey Hart
Full Moon:
Hutchinson Community Foundation
Commerce Bank
People's Bank and Trust
Half Moon:
Prairie Hills Financial Group/Ameriprise Financial Services - Dale Snell
Don's Custom Floral
Edward Jones Financial - Melanie Collins
Heartland Credit Union
State Farm Insurance - Herchel Crainer
Door Prizes:
Adrian's Boutique
Apron Strings
Commerce Bank
Heartland Credit Union
Lavon's Bakery
Revive Chiropractic & Acupuncture
---