Date:
Friday, June 7, 2019 - 6:00pm
7th Annual Hutchinson Women's Film Festival
---
This year our LUNAFEST film festival of short films by, for, and about women will be presented on FRIDAY, JUNE 7th. The films will present thought-provoking, often humorous perspectives of issues and situations unique to women, and of course, we always offer our fabulous appetizers and wine. Mark your calendars NOW for FRIDAY, JUNE 7th, 2019. ATTEND A FUN LADIES NIGHT OUT!
Join us for fun-filled evening with hors d'oeuvres (wine available; must be 21) before the films sponsored by LUNAFEST. Prize give-away included. Plus the added benefit of fellowship with others attending the event. A wonderful girl's night out! And men can come too!  
Friday June 7, 2019 at The Fox Theater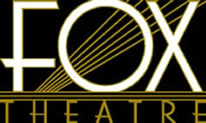 Doors open at 6:00 pm for hors d'oeuvres and wine (if over age 21), with the films beginning at 7:00 pm. A dessert reception with door prizes will follow the films. For tickets and more information, visit our event website:
Tickets are $18.00 for adults and $10.00 for students, and are available at the Fox box office, online at this link, or at the door the evening of the event.